The term 'commercial profiles' refers to simple templates with standard dimensions – but this is an unknown term here at Profilsystem.
Here, even the simplest profiles can be customised to match your specific requirements.
The customisations we offer include the type of material used, the dimensions of the profile, the relevant lengths for a tailored cut of up to 12m, as well as more specific customisations such as branding and step drilling.
For further information, please don't hesitate to get in touch with us.
Your commercial profiles, customised
Browse the images to see our profiles.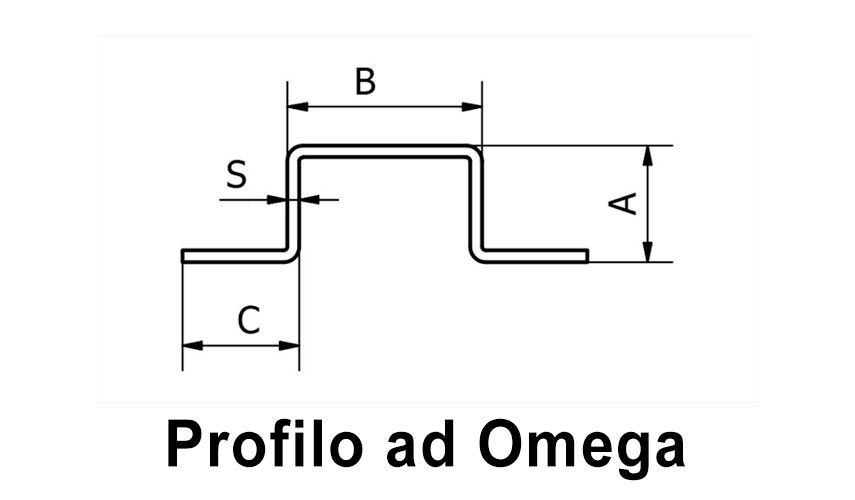 U-shaped profiles
U-shaped metal profiles made of carbon steel in various versions, such as pickled, galvanised, polished or black, as well as stainless steel, weathering steel and aluminium profiles. Our profiles are tailored to our customers' requests and can also be customised with step drilling and brandings.
Omega profile
Another type of commercial metal profiles is the Omega-shaped profile used in various sectors, from the production of brackets to the production of bicycle racks etc. Like all other profiles, they can be produced in various versions such as galvanised, pickled, black and polished carbon steel, stainless steel, weathering steel and aluminium. They can be customised in terms of step drilling and brandings.
L-shaped profile
A third type of commercial metal profile is the classic angular profile or L-shaped profile. These also have a wide range of uses and are mainly utilised in the construction sector. The same processing operations described above are also available and can be applied to angular profiles.
C-shaped profile
A fourth type of commercial profile is the C-shaped profile, which is also widely used in the building industry and beyond. The same processing and customisation options mentioned above can also be applied to these profiles.
C-shaped profile with reinforced wings
These are simply an extension of the C-shaped profile, offering greater resistance and capacity.